Monday, October 23, 2017

WELCOME TO THE ALL NEW SMOKYS.COM
The Smokys
are a magnificent, majestic mountain range holding within it a magical world of Southern Appalachia.
Our new menu responds to touch and mouse, just use the left edge of the screen.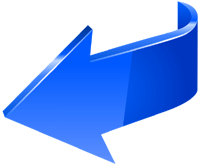 Gatlinburg, Tennessee is regarded as the gateway to the Great Smoky Mountains Nation Park.

Pigeon Forge, Sevierville, and in fact all of Sevier County has grown over the years to be a favorite family vacation destination.

The art and the culture of this area are influences on all who visit and live here. The beauty of the Great Smoky Mounatins National Park serves as an inspiration for all who visit and is a wonderful natural setting for all types of family fun.

It is our mission to provide visitors with a comprehensive database of area businesses and to aid our visitors in planning and enjoying their stay in the Smokys.

Lodging, Shopping, Dining, and the area's best Attractions are all just a click away.